An Internship Experience to Remember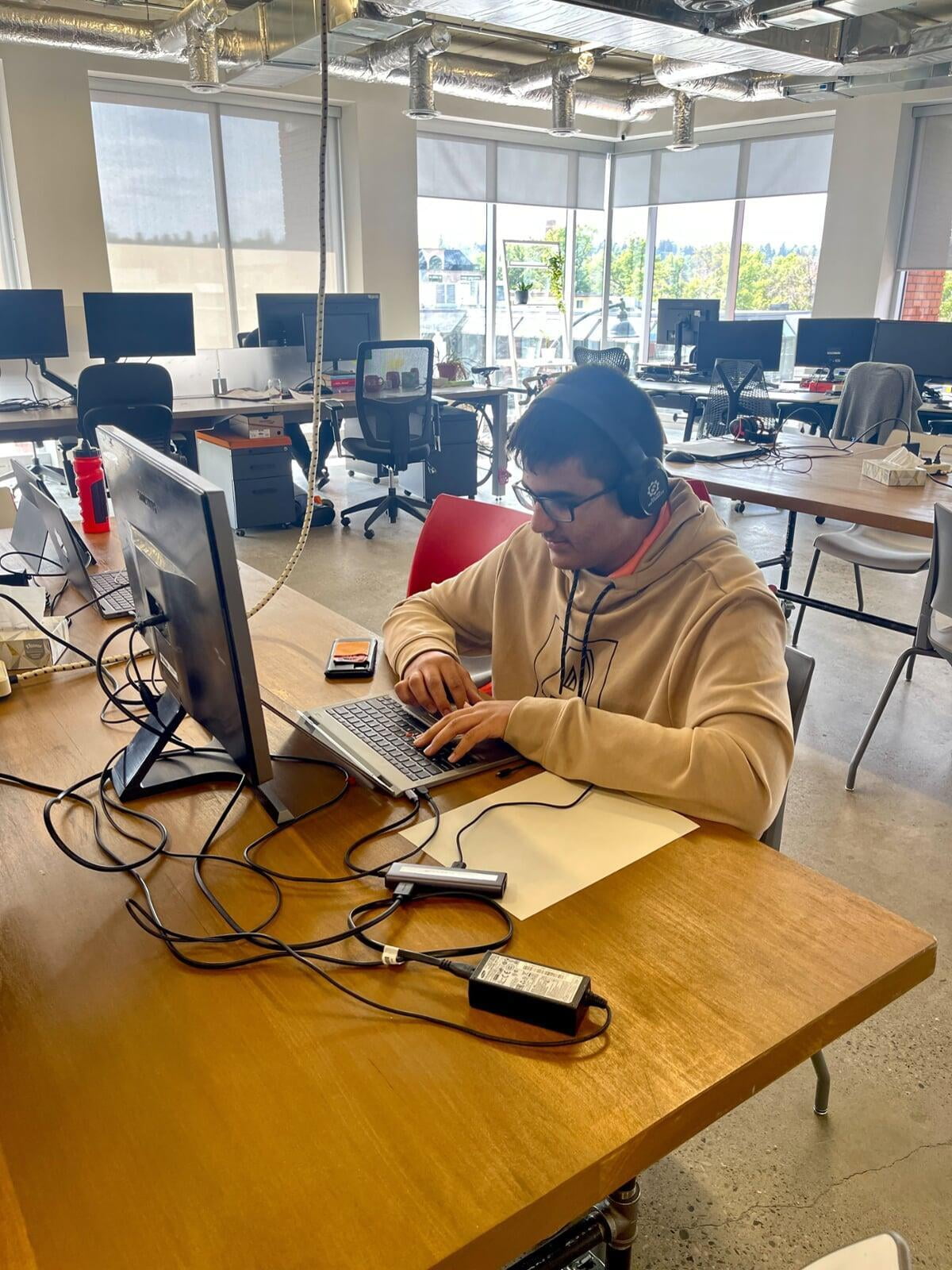 Hello Readers!
I'm Dean, and I've had the incredible opportunity to intern at Bauer Automate during the summer of 2023. As I gear up for Grade 11 at Western Canada High School in Calgary, Alberta, I wanted to share my journey with you.
Who Am I?
I am a visual learner that is passionate in the systematic approach of computer science, the fundamental principles of physics, and the innovative potential of robotics. One of my most cherished moments was during my first robotics competition, there was an issue in the code base so I had to overhaul the entire system in less than 2 hours to change the coding language from C# to Java. Thanks to my tenacity and willingness to work under extreme pressure led to my team winning the competition.
Securing a summer internship as a Grade 10 student wasn't easy. However, thanks to the Careers' Internship Program, I found my fit at Bauer Automate. Countless hours of fine-tuning my resume and cover letter paid off, landing me in my first "big league" job. My sole aim was to broaden my skill set and explore various avenues in tech.
The internship unfolded as an exhilarating rollercoaster of learning and hands-on experience. I kick-started the summer by acquiring the Microsoft PL-900: Power Platform Fundamentals Certificate, empowering me to leverage Microsoft's low-code tools to innovate in the low code no code tech space.
Simultaneously, I contributed to digital marketing initiatives, scripting and producing educational videos about the Power Platform. This creative outlet also led me down the rabbit hole of meme video creation, adding a lighthearted spin to my technical endeavors, and as well as logo animation using Blender.
Towards the tail-end of my internship, I focused on Microsoft Power Apps, where I created applications aimed at solving various business challenges. This included:
Cataloging a database of over 200 questions with over 20 different categories into SharePoint lists for field workers to record the correct question to the right category
Created an application Filtering and sorting an over 6000-row database based on filters and predefined end user criteria in a presentable and easy to understand way.
Discovering the offline functionality of Microsoft Power Apps to help remote workers without access to the internet to be able to submit tickets and inspections to a database.
My time at Bauer Automate was a mix of highs and fun challenges. A particularly memorable moment was when David, my mentor and manager, pointed out a design discrepancy in one of my projects. I had overlooked the details of his PowerPoint design, leading to a valuable lesson in attention to detail. This challenge, among others, taught me the importance of repetition and practice in mastering any skill.
I walked away with a PL-900 certificate and an invaluable work experience that gave me a sneak peek into life in tech. This internship was instrumental in affirming my passion towards the tech industry. While I'm open to traditional development paths like Python, C++, C#, and Java, I'm equally enthusiastic about exploring low-code and no-code avenues. The specific tech niche I want to delve into is still a decision in the making. My internship was a transformative experience, shaping my academic interests into tangible skills and providing clarity about my future in the tech world.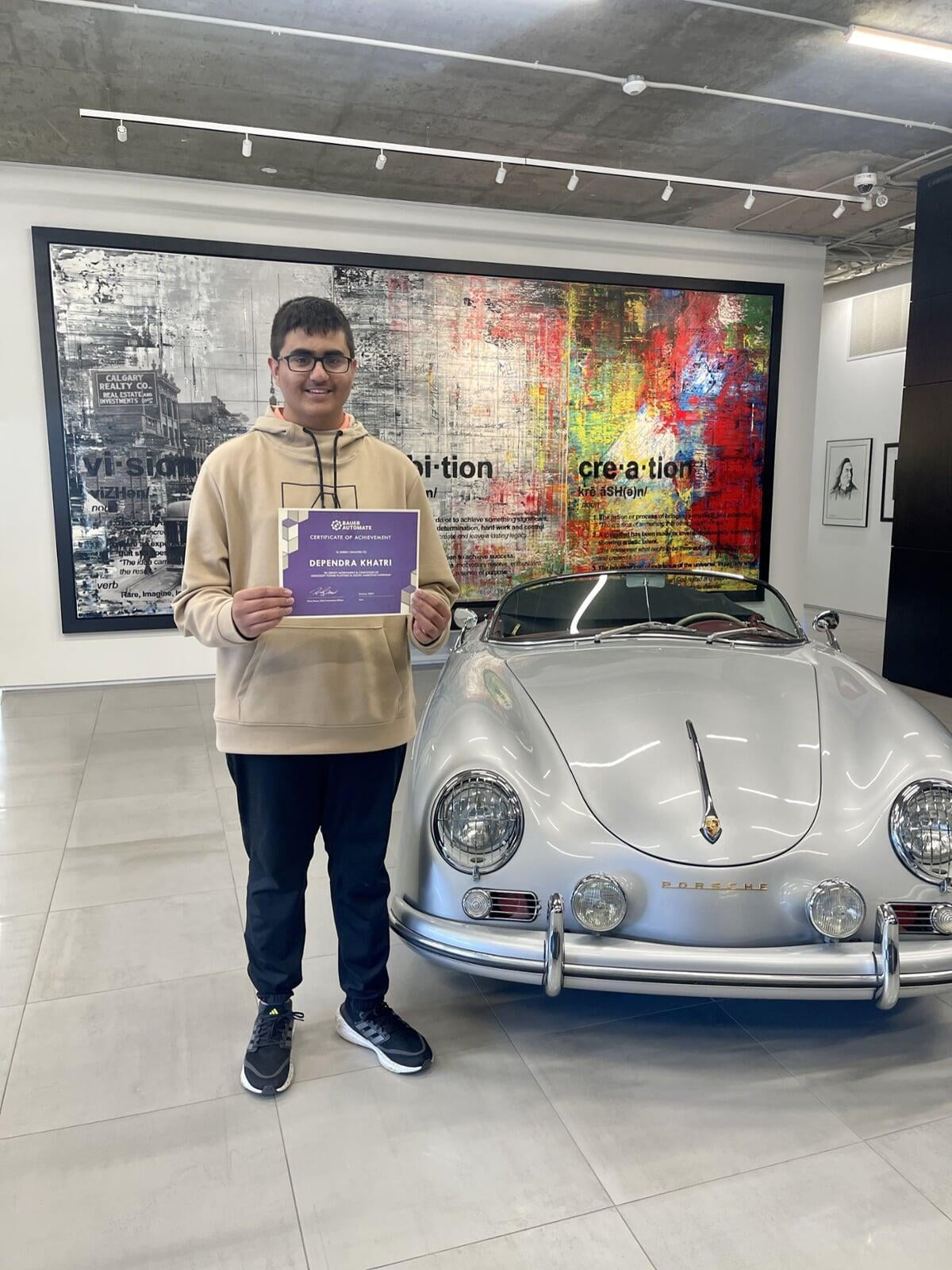 Golden Nuggets for Future Interns
For aspiring interns out there, embrace challenges and learning opportunities—they're your gateway to growth. Here are my quick tips for you:
Pay Attention to Detail: Small aspects like font, color, size, and syntax can make or break your project.



Read with Purpose: Don't just read—understand through experience and conversations.

Practical Application: Theory is just the starting point; execution is the game-changer.


Open Communication: Maintain a transparent line of communication with your team; it fosters mutual growth.